Multi-State Programs for Mental Health & Addiction Recovery
The Alcohol and Drug Rehab Treatment Centers

Families Trust
Scroll
"Coming from a different facility, I was very relieved to be brought here. It was a much better facility than the last one I was at. The staff actually cares about every single patient they have."
Isabella F.
Recovered Client
"Epiphany wellness is the best treatment center I've ever been to. The support and sense of community is amazing. I actually feel like I'm cared about by the staff and everyone goes above and beyond to make sure the clients have what they need....
"Epiphany Wellness is an inclusive environment that thoroughly assisted me in my recovery journey. The best experience I've ever had in a rehabilitation facility, hands down."
Amari H.
Recovered Client
"I came into this place closed off and broke. I left with a bunch of new skills and a better mindset. The staff here were extremely patient with me and gave me everything I needed when I asked for help. If you like a community aspect when it co...
Transformation & Renewal

are the Results of Evidence-Based Treatment and Support.
The journey toward recovery often begins with fear and uncertainty. At Epiphany Wellness, we work diligently to ensure each client who walks through the doors of our treatment facilities is informed and empowered to pursue lasting recovery in a safe and comfortable environment.
Our treatment centers in New Jersey & Tennessee were founded by a close-knit group of leaders who each have their own personal history of substance use and mental health concerns. This makes us uniquely committed to offering comprehensive, effective, and compassionate care. We are here to support each and every client and their loved ones as they pursue a true and lasting transformation.
It's time for them to design a life they love. It's time to heal from the inside out.
It's Time For An Epiphany.
Contact Admissions
We Accept Most Major Insurances
Find out if your insurance qualifies now.


Certifications & Accreditations
Accreditation for a treatment facility confirms that their services meet mandatory standards of practice established by the state and those of reputable organizations in the industry. To receive accreditation from respected third-party sources, substance use disorder treatment services undergo a series of detailed interviews and evaluations. 
With the increasing commonality of substance use amid the opioid crisis, rehab and treatment facilities are plentiful. Choosing the best option for you can be overwhelming. Trusting an accredited facility can give you and your loved ones the confidence and peace of mind you need to begin recovery.
At Epiphany Wellness, each of our treatment locations has been intentionally designed to create a sense of home. We offer a peaceful environment that's has zero distractions so you can truly focus on recover, healing, and personal growth.
New Jersey Drug Rehab
Tennessee Drug Rehab
Our Locations
Explore Facility
Seeking Treatment For Substance Use Disorders Gives You The Freedom To Reignite Your Clarity Of Purpose
Our highly qualified and field-experienced clinicians and providers are prepared to provide a full continuum of care for a variety of substance use disorders, including the following:
Co-Occurring Disorders
Alcohol Use Disorder
Opioid Use Disorder
Benzodiazepine Dependence
Cocaine Dependence
Xanax®  Dependence
Adderall® Dependence
Painkiller Dependence
Navigating a Substance Use Disorder or Co-Occurring Disorder is a challenging experience. Either one could stem from genetic makeup, family history, childhood abuse, chronic exposure to trauma, misuse of prescription medications, easy accessibility to illicit substances, peer pressure, pure curiosity, or catastrophic experiences.
There's no singular path to your current location, but there is a clear path forward.
At Epiphany Wellness, we'll custom design an individualized treatment program that is customized to meet the unique needs of each person. We approach every treatment program from a holistic perspective – treating the whole person – to ensure the best possible chance of a positive, lasting outcome.
If you or a loved one are suffering from one or many of these substance use disorders, we're here to help. Let's pursue recovery together.
Contact Epiphany Wellness
What To Expect During Detox and Treatment
What To Expect During

Detox and Treatment
Our signature process was designed to deliver an experience that promotes sustainable recovery in an environment that promotes personal well-being and lasting sobriety. Our clinicians and healthcare providers will design an individualized treatment plan that spans multiple levels of care and is coordinated to support your individual needs today, tomorrow, and for life.
Medication-Assisted Detox Center
Partial Hospitalization Program (PHP)
Intensive Outpatient Program (IOP)
Outpatient Rehab
Dual Diagnosis Treatment
Aftercare
Medication-Assisted Detox Center
Detoxification can be uncomfortable and even dangerous. It should never be attempted alone or without the oversight of medical professionals.
Detox is a crucial first step to healing and restoring your mind and your body. Medication-assisted treatment allows you to begin recovery in comfort under the professional care of field specialists.
Learn more
Partial Hospitalization Program (PHP)
The Epiphany Wellness PHP program is the highest level of outpatient treatment available. This program is a good fit for anyone who has graduated from inpatient or residential treatment or completed a medical detox program.
A PHP offers consistent, daily care with enough flexibility to participate in the essential parts of your home or work life.
Learn more
Intensive Outpatient Program (IOP)
The intensive outpatient treatment options at Epiphany Wellness offer an increased level of flexibility without sacrificing the depth or range of daily support and treatment. Here you will have the freedom to participate more fully in work or family obligations while still being supported on a daily basis.
Learn more
Outpatient Rehab
Outpatient treatment services are the final level of daily treatment. They offer the greatest level of flexibility and an appropriate level of support as you become ready to reintegrate back into daily life. This program is a good fit for clients who have already participated in PHP or IOP-level programs.
Learn more
Dual Diagnosis Treatment
Dual Diagnosis or Co-Occurring Disorder treatment is a highly specified field of treatment that requires a holistic and comprehensive approach. As your partners in recovery, we will design a custom treatment plan that ensures you receive the type and level of care you need.
Learn more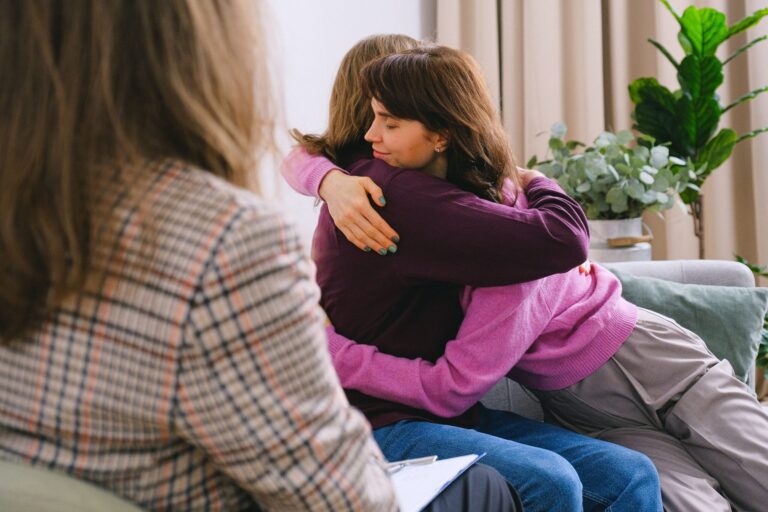 Aftercare
A comprehensive aftercare plan is designed to support you with practical relapse prevention strategies, coping skill reminders, and reliable contacts to help you as you continue to pursue sober living.
Learn more
Begin your recovery journey

today.
"The staff is very caring and friendly, the atmosphere is incredible."
"Great place great people"
"The best experience I've ever had in a rehabilitation facility, hands down."
"The staff is very caring and friendly, the atmosphere is incredible."
"Great place great people"
"The best experience I've ever had in a rehabilitation facility, hands down."
Why Choose Epiphany? State-of-the-Art Treatment with Compassionate, Expert Care
Our goal is to provide premium, holistic treatment for each client and family that walks through our doors. We're committed to creating flexible treatment programs that support clients where they are and help them get to where they want to be.
We offer a full continuum of care across multiple levels of care. No matter where you are in your recovery journey, we know we can help you stay the course and heal for life.
More About Our Centers
Fully Licensed & Accredited In Multiple States

Epiphany Wellness is a fully accredited facility offering expert addiction resources and treatment in New Jersey and Tennessee. 

Established Insurance Partner

Accepting most major insurance providers to ensure our patients the lowest possible out-of-pocket cost for life-critical care.

Sterling Reputation In The Community

A 5-star Google rating, BBB Accreditation, and a growing family of thriving alumni clients.
Pursue A Recovery Breakthrough With Evidence-Based Therapies
The benefits of an individualized and comprehensive recovery program is the flexibility to leverage a variety of tested, innovative, and holistic treatment modalities. Your treatment provider will work closely with you to find the path that suits your needs.
Evidence-based therapies are categorized as those that have been field-tested and medically proven to provide measurable results. Our clients experience a range of benefits from developing practical coping skills, higher self-esteem, and improved interpersonal skills to stronger communication, mindfulness techniques, and cognitive restructuring.
Through our breadth of applications, Epiphany Wellness will bring a depth of treatment to bear for each client's recovery experience. While every client's treatment plan is unique to them, following are some of the therapies we offer at all of our treatment locations.
Explore Our Library Of Educational Resources
At Epiphany Wellness, we believe in empowering our clients and families. To accomplish this, we provide regular education on topics that are close to our hearts and highly relevant in the field of recovery.
Our Treatment Center Has Been Featured On
Here is our editorial integrity promise to you: We will provide only the highest quality and most relevant resources possible to ensure accuracy and accessibility.
Epiphany Wellness shares cutting-edge and industry leading recovery information without the biased influence of advertisers or sponsors to ensure a patient-first focus.

All resources are created by our team of qualified professionals and reviewed by experienced medical and addiction staff to combat misinformation, verify accuracy, and eliminate confusion.
FAQs About Epiphany Wellness Mental Health and Addiction
What are the 4 levels of the addiction process?
While everyone's experience is unique, in most cases, the four levels of the addiction process begin with experimentation, consistency (or regular use), move to risk-taking or substance abuse, and finally, dependency or addiction.
Verify Your Insurance Coverage
What is the first stage of treatment for addiction?
The first stage is often a medical detox so that your body and mind can safely release harmful substances. Depending on the severity of your individual situation, this may not be necessary.
Learn more
Will my alcohol rehab or drug addiction treatment be covered by health insurance plans?
In many cases, yes! We will work with you to determine what is covered and how to activate your benefits. Call today to remove any financial barriers and get peace of mind about seeking professional treatment.
How is co-occurring or dual diagnosis treatment different?
A Co-Occurring Disorder (also known as a Dual diagnosis) means the client is struggling with two conditions simultaneously. In most cases, this is a substance use disorder as well as a mental health concern such as anxiety or depression. Symptoms can intensify, making a recovery even more challenging.
Treating a Co-Occurring Disorder requires a comprehensive approach that offers therapeutic intervention, medication management, and a treatment program designed to address both issues and treat the whole person.
What happens after substance abuse treatment? Will I be alone?
Absolutely not! After your formal treatment program has ended, Epiphany Wellness offers dedicated aftercare support that continues long-term. We'll design a practical aftercare plan that includes hands-on strategies for relapse prevention and access to support groups and accountability. You are never alone in recovery.